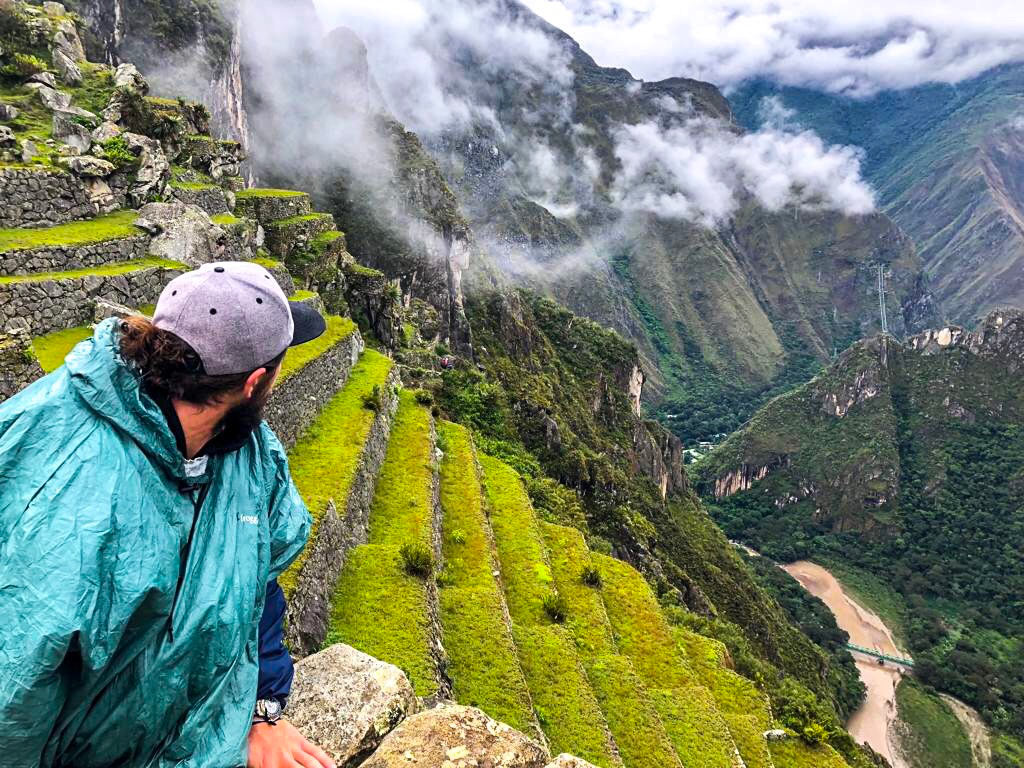 How to take the perfect selfie at Machu Picchu
How to take the perfect selfie at Machu Picchu
Machu Picchu has and probably will be a major talking point of South America for the unforeseeable future. Because of its grandeur, I decided that it was time to see what the whole selfie madness of this place was about. Could this destination live up to its title as one of the worlds wonders. Could I learn how to take the perfect selfie at this iconic landmark?
"Angles, angles & more angles. More angles than geometry. And confidence with your smile"
…. is what I think he said. As Hazu spoke without breaking focus of his 3 camera setup. Hazu was a man of many words, that I did not understand but was happy to share them with me. Hazu was a Japanese man apart of one of the countless tours that ran that day and an introduction of how to master the selfie.
Oh the wonders and joys of Machu Picchu & the rain. Yes, rain. Lots and lots of rain & selfies. What started as the perfect plan the day before, ended with an extraordinary day after. Just lots of blurred shots and damp clothes. My shoes were in no working condition and my hat, well that thing needed it.
Expectations were set high as Machu Picchu is well, Machu Picchu. And as many of you know, this place floods social media streams with one of the most scenic & incredible displays of human creation. Despite the rain, selfie sticks, Ipads and Asian tourist groups, it was spectacular. The experience was worth its weight in gold and lived up to the hype.
Here we go. Machu Picchu. Get here. It's worth it. The photos you have or haven't seen a million times over.
More pictures are coming as I battle poor connection speeds and time exploring other parts of Cusco. But for now are you interested in how to keep yourself traveling longer? Read below. Enticing title I know.
Leaving Peru for Colombia? Follow these guides for ways to maximize your time and money.
Bogotá's Best: everything you should know.
9 FREE activities in Medellín, Colombia for every Backpacker
Have you been itching to get to here?
Have you been?
Whats the next best hike in Peru?